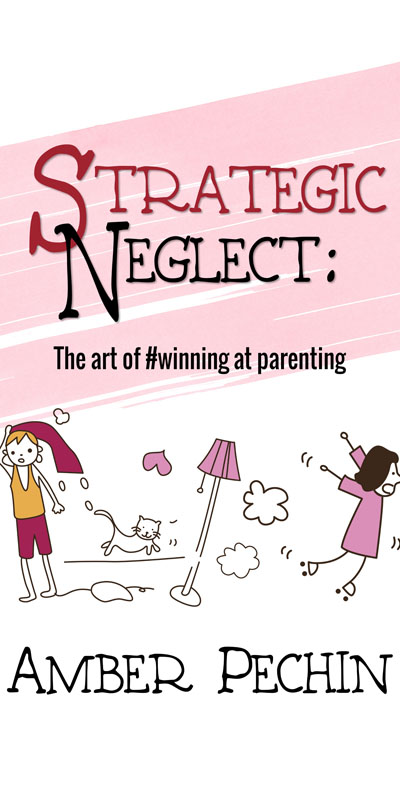 READY TO #WIN AT PARENTING?
SHIPPING eventually. Sign up to find out first.
What this book IS:
A rallying cry for parents. A fist bump for trying your best. A glance of sympathy to the other parents at the grocery store and an encouraging look of, "I got you." It's to acknowledge the sleepless nights and tears over spilled (breast)milk that come with the early days, the nightmare of potty training and the emotional minefield of tweens with some surefire topics for your kids to discuss with their therapist… with a bit of humor thrown in.
What this book is NOT:
A how-to, guide, or the ultimate authority about how to parent. If that's what you're looking for, put down this book immediately and go talk to someone who doesn't have kids for all the answers. Check your local bars at 8 p.m. on a school night.
Writing a book is a lot like raising kids. Both projects take a long time, are never quite done, are exhausting and are easier to do with a glass of wine.
But there comes a time when you have to release both children and books out into the world to be judged by friends, family and strangers, all while crossing your fingers that you didn't screw them up too much and that they don't embarrass you.
That time (for my book) is almost here. I am excited (and a little terrified) to share the first chapter with you below, as long as you are willing to share your name and email address with me first. It's a classic negotiation trick I learned first as the mother of toddlers and then in the business world.
To read chapter one, and be alerted when Strategic Neglect is available for pre-order, choose to #win at parenting by clicking the #winner button below!
P.S. From one mom to another, I pinky promise to only use the email you provide to send relevant emails with updates on my book as well as fun, snarky stories, quotes and maybe the occasional recipe, but never spam… unless it's a recipe with SPAM (and I don't even know any recipes with SPAM…).